#block-main { width: 75%; } #maininner { width: 100%; }
GARDEN STATUE CATALOGS, FOUNTAINS , RELIGIOUS OUTDOOR SCULPTURES, CARVED GARDEN STATUES, STATUARY YARD. OUTDOOR STATUE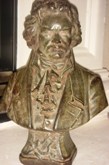 Click on Thumbnails for Finishes:
Natural White-Aged Patina Nuance -Terracotta Nuance- Tufo Nuance- Glossy Hand (polished) Nuance-Antuque Bronze Finish-Glossy Rosetta Finish
Please email or call us for more info about finishes and shipping charges ; Email ;

[email protected]
Toll Free 1800 515 1977 Fax 916 515 1639
Made in Italy !
Since 1968 production of decorative items for gardens in Carrara marble grit (recomposed stone): vases, statues, fountains, columns, balustrades, bas-reliefs, busts, gazebos, capitals. Tradition, innovation and design 100% made in Italy .
Click on the following to view pages from our Italian Factory- Bonded (cast from Carrara marble dust w/ bonding agents) Marble Statuary & items not on our website are available by order. Please contact us at our Email;

[email protected]

or call toll free 1 800 515 1977 to request pricing and availability for any bonded Carrara marble items not listed on the sales pages of our website www.italartworld.com an Amfora Company:
Statues
Fountains
FlowerPlanters
Vases
Animal Statues
Wall Fountains
Flowerboxes
Wells
Sacred Statues
Tables - Seats -Benches
Modern Art
Columns-Gazebos
Relief's
Busts-Small Columns
Furniture
Miscellaneous
Balustrades
Product use
Finishes
Millennia Line

FOR WHOLE CATALOG CLICK ON IMAGE BELLOW
| | |
| --- | --- |
| HOME Amfora Company 7145 Watt Ave Ste 5, North Highlands, CA-95660 Toll Free 800 515 1977 , Fax 916 515 1639 Email: [email protected] Web; www.italartworld.com | Wholesale Price; Links for Authentic Italian Marble Statues, Sculptures, Fountains, Religious Statuary, Animal Statues, Gazebos, Classical Greek and Roman Statuary & High Fired Terracotta ... Bonded Marble Imported from Northern Carrara Region of Italy . Large Statues | Small Statues | Sacred | Fountains | Miscellaneous | Busts | Bases | Animals | Italian Marble Catalogs | Fax/Mail Order Form | Warrantee/Product Info | Contact Us | About Us | Site Map |
| | |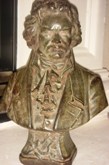 Click on Thumbnails for Finishes:
Natural White-Aged Patina Nuance -Terracotta Nuance- Tufo Nuance- Glossy Hand (polished) Nuance-Antuque Bronze Finish-Glossy Rosetta Finish
Web site Managed by AmforA Company® - All Rights Reserved