This "High-Fired" Terra-cotta Products are Made in Italy w/ the Highest Craftsmanship in the market. Terra-cotta has been used throughout history for sculpture and pottery, as well as bricks and roof shingles. In ancient times, the first clay sculptures were dried (baked) in the sun after being formed. Later, they were placed in the ashes of open hearths to harden, and finally kilns were used, similar to those used for pottery today. However only after firing to high temperature would it be classed as a ceramic material. Please refer to sales@italartworld.com or Toll free 1 800 515 1977 or Fax your inquiries to 916 515 1639 for more info and ordering quotes.
TERRACOTTA ITALIAN PLANTERS RELIGIOUS OUTDOOR SCULPTURES, CARVED GARDEN STATUES, STATUARY YARD. OUTDOOR STATUE
| | |
| --- | --- |
| HOME Amfora Company 7145 Watt Ave Ste 5, North Highlands, CA-95660 Toll Free 800 515 1977 , Fax 916 515 1639 Email:sales@italartworld.com Web; www.italartworld.com | Wholesale Price; Links for Authentic Italian Marble Statues, Sculptures, Fountains, Religious Statuary, Animal Statues, Gazebos, Classical Greek and Roman Statuary & High Fired Terracotta ... Bonded Marble Imported from Northern Carrara Region of Italy Large Statues | Small Statues | Sacred | Fountains | Large Planters | Miscellaneous | Busts | Bases | Animals | Bonded Marble Catalogs | Terracotta Catalogs |Fax/Mail Order Form | Warrantee/Product Info | Contact Us | About Us | Site Map |
| | |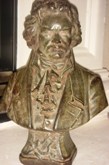 Click on Thumbnails for Finishes:
Natural White-Aged Patina Nuance -Terracotta Nuance- Tufo Nuance- Glossy Hand (polished) Nuance-Antuque Bronze Finish-Glossy Rosetta Finish
Please email or call us for more info about finishes and shipping charges ; Email ; sales@italartworld.com
Toll Free 1800 515 1977 Fax 916 515 1639
Made in Italy !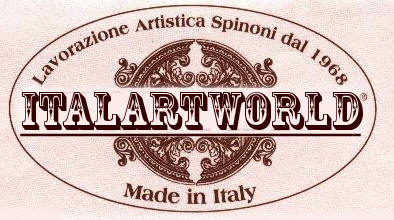 Click on Images for larger view !!!
Orcio Corda Intrecciata Con Manici Chiusi
Art.10342 - h. cm 55- Peso kg 50
Orcio Corda Intrecciata Con Manici
Art.10347 - h. cm 55- Peso kg 45
Orcio Intrecciato
Art.10355 - h. cm 95 - Peso kg 90
Orcio Intrecciato Con Manici
Art.10357 - h. cm 110 - Peso kg 120
Conca Intrecciata Con Tasche
Art.10363 - h. cm 75 - Ø cm 70 - Peso kg 70
Orcio Corda Intrecciata Con Manici
Art.10369 - h. cm 115 - Peso kg 120
Orcio A Parte Corda Intrecciata
Art.10370 - h. cm 75 - Peso kg 80
Conca Corda Intrecciata Doppio Bordo
Art.10373 - h. cm 55 - Ø cm 70 - Peso kg 70
Conca Bassa Corda Intrecciata
Art.10376 - h. cm 28 - Ø cm 50 - Peso kg 18
Art.10377 - h. cm 35 - Ø cm 60 - Peso kg 20
Art.10378 - h. cm 40 - Ø cm 65 - Peso kg 25
Conca Quadra Intrecciata
Art.10380 - h. cm 25 - cm 35x35 - Peso kg 10
Art.10381 - h. cm 35 - cm 40x40 - Peso kg 15
Coppo A Vaso Intrecciato Con Manici
Art.10385 - h. cm 50 - Ø cm 50 - Peso kg 40
TERRACOTTA ITALIAN PLANTERS RELIGIOUS OUTDOOR SCULPTURES, CARVED GARDEN STATUES, STATUARY YARD. OUTDOOR STATUE
| | |
| --- | --- |
| HOME Amfora Company 7145 Watt Ave Ste 5, North Highlands, CA-95660 Toll Free 800 515 1977 , Fax 916 515 1639 Email:sales@italartworld.com Web; www.italartworld.com | Wholesale Price; Links for Authentic Italian Marble Statues, Sculptures, Fountains, Religious Statuary, Animal Statues, Gazebos, Classical Greek and Roman Statuary & High Fired Terracotta ... Bonded Marble Imported from Northern Carrara Region of Italy Large Statues | Small Statues | Sacred | Fountains | Large Planters | Miscellaneous | Busts | Bases | Animals | Bonded Marble Catalogs | Terracotta Catalogs |Fax/Mail Order Form | Warrantee/Product Info | Contact Us | About Us | Site Map |
| | |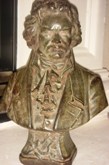 Click on Thumbnails for Finishes:
Natural White-Aged Patina Nuance -Terracotta Nuance- Tufo Nuance- Glossy Hand (polished) Nuance-Antuque Bronze Finish-Glossy Rosetta Finish
Please email or call us for more info about finishes and shipping charges ; Email ; sales@italartworld.com