| | |
| --- | --- |
| HOME Amfora Company 7145 Watt Ave Ste 5, North Highlands, CA-95660 Toll Free 800 515 1977 , Fax 916 515 1639 Email [email protected] Web; www.italartworld.com | Wholesale Price; Links for Authentic Italian Marble Statues, Sculptures, Fountains, Religious Statuary, Animal Statues, Gazebos, Classical Greek and Roman Statuary & High Fired Terracotta ... Bonded Marble Imported from Northern Carrara Region of Italy . Large Statues | Small Statues | Sacred | Fountains | Large Planters | Miscellaneous | Busts | Bases | Animals | Bonded Marble Catalogs |Fax/Mail Order Form | Warrantee/Product Info | Contact Us | About Us | Site Map |
| | |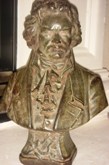 Click on Thumbnails for Finishes:
Natural White-Aged Patina Nuance -Terracotta Nuance- Tufo Nuance- Glossy Hand (polished) Nuance-Antuque Bronze Finish-Glossy Rosetta Finish
Please email or call us for more info about finishes and shipping charges ; Email ; [email protected] Toll Free 1800 515 1977
Home Page
I

talian & Greek Statues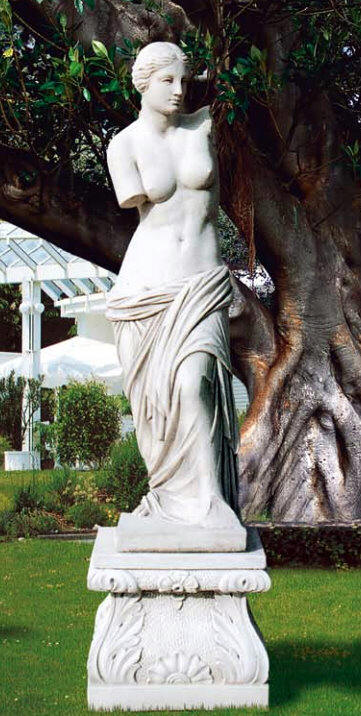 Have you ever driven through those affluent neighborhoods of big beautiful homes with
Italian & Greek statues
and thought only if you had the money you would love to decorate your home with
Italian & Greek statues
? With Italart World,
Italian & Greek statues
can become affordable for the average home owner as well. Our inventory of
Italian & Greek statues
come directly from Italy. The one difference between the homes of the affluent neighborhoods featuring statues,fountains,marble carved products
Italian & Greek statues
and the Italian & Greek statues from our inventory is the price.
Italian & Greek statues add not only beauty to your home but can even increase the value of your home to potential buyers. Italian & Greek statues add beautiful touch to your curb appeal and a fraction of the price you thought you would have to pay for such beautiful Italian & Greek statues. Whether you are interested in Italian & Greek statues of angels, religious Italian & Greek statues, or various sets of Italian & Greek statues; make ItalArtWorld your first choice for all your garden and home decorating needs. .