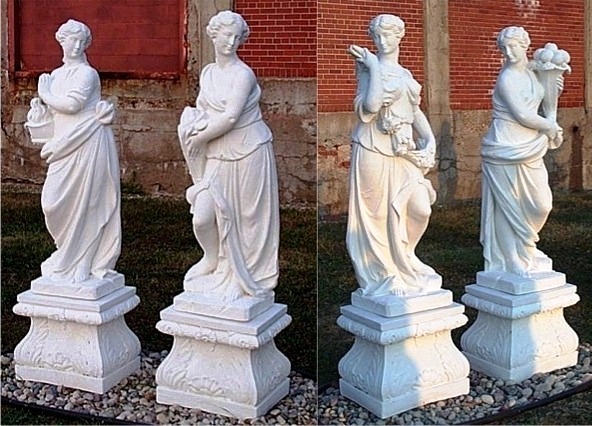 Primavera (Spring), Estate (Summer), Inverno (Winter) and Autunno (Fall).The Four Seasons set includes all four statues and four bases.
Cast from Carrara marble in Italy.
Four Seasons Set
(Click on image back to large statues !
Price: $3,990
Height 66 inches (combined height of statue and Astra base).
Weight 1,720 lbs (each statue weighs about 270 lbs and is 50" tall, each base weighs about 160 lbs and is 16" tall) Estimated shipping weight 2,100 lbs.
Also can be combined w/ this Zeus bases below picture ; Price $4600- Please request !2400 lbs ( total of 8 pieces )