Four Seasons Sculptures - Large Classical Greek, Roman and Italian Statues - hand carved from solid marble , travertine granite, sandstone and other natural stone products . Click on bellow Four Season Set Statuary set for more master Carved Sculpture Art .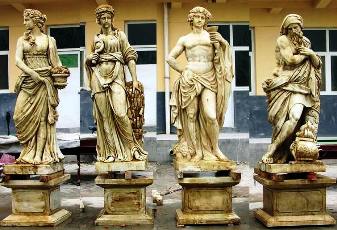 We Offer Outdoor Garden Fountains, Rolling Sphere Fountains, Floating Sphere Fountains also Self Contained Fountains! Solid Granite or Marble Ball Fountains, They are Rolling and Spinning amazingly. Click on Image for more Rolling Sphere Fountains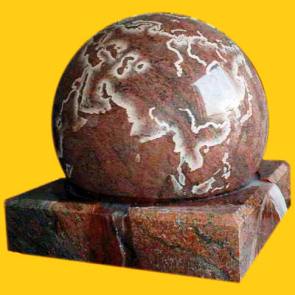 .
Click on image for more hand carved animal statuary, solid marble lion statues, beautiful eagle marble art, hand carved statuary crafted out of solid stone like- Marble, Granite, Travertine Limestone and etc !!!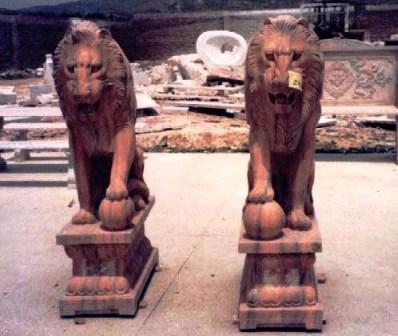 Imagine you have one of this Beautiful Fireplace Mantels -hand carved out of your own design or from our crafted fireplace catalogue. Click on Image for more hand carved Fireplace Mantels !
Museum quality Marble Statuary and Marble Busts hand carved busts from natural stone . We can also carve your own custom bust. Click on Image for more Busts- Statue and Sculptures !
Hand Carved Flower Pots, Carved Stone Planters, Outdoor & Indoor Statuary- Beautiful Marble Art- Click on Image for more Planters .
We can hand carve all kinds of door and window surrounds, gate access in marble and stone Architecture decor. Click on Image for larger view !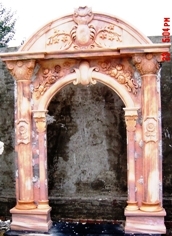 If you looking for Marble Abstract , Granite Abstract, Contemporary Stone carving -We have it all-- Click on Image for more Stone and metal art !
Hand carved marble benches tables and chairs - Click on image for more .
Natural stone Medallions, Tiles and Mosaics - Beautiful Art Patterns and Sizes Available - Click on image for more info !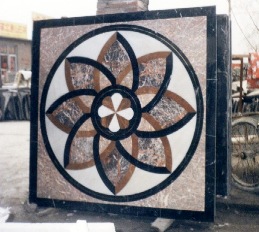 Now we offer cast concrete courtyard Fountains and Statuary-Home and Garden decor ! Click on bellow for more cast wall fountain -Made in California, USA .
Click on Image below for More Sacred , Christian, Religious Statuary -Sacred Hearth Mary Bonded Statue and Jesus Statues .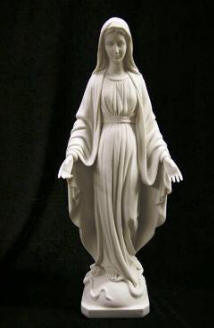 Saint Joseph statue and other Saints and religious statuary sculptures cast in Italy Click on Image for more Saint Statues .
Click for Our Lady Fatima Statues .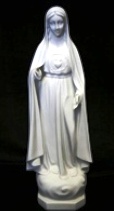 Click below for types and colors of natural stone products used in the carving and stone art industry !!!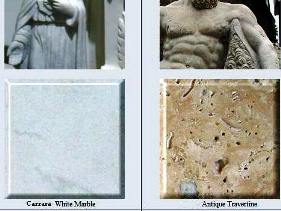 Buy Direct !!!
Made in Italy !