Garden Water Fountains and Outdoor Welcome to Ital Art World, an AmforA Company! We produce museum and garden quality, Italian and Greek statuary from only the most skilled artisans in the industry. Ital Art World is the largest purveyor of marble statuary, outdoor water fountains, flowerpots, handcrafted gazebos, and other artisan created sculptures. We offer thousands of fine, hand-carved, stone carvings and lost wax bronze products .
ItalArtWorld will provide you with the best pricing available whether you are a retailer, designer, or contractor looking for unique stone products. We are one of the biggest and best stone, bronze and iron statuary companies in the US and Europe providing you high quality, beautiful Italian and Greek marble statuary. To purchase any of our stone products or outdoor water fountains, contact us today. One of our representatives would be happy to speak with you and coordinate finding the right statue for you. the right statue for you .
Four Seasons Sculptures - Large Classical Greek, Roman and Italian Statues - hand carved from solid marble , travertine granite, sandstone and other natural stone products . Click on bellow Four Season Set Statuary set for more master Carved Sculpture Art .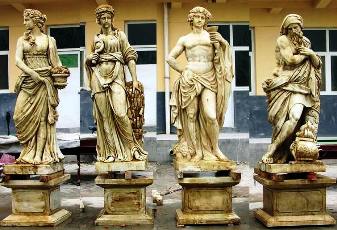 We Offer Outdoor Garden Fountains, Rolling Sphere Fountains, Floating Sphere Fountains also Self Contained Fountains! Solid Granite or Marble Ball Fountains, They are Rolling and Spinning amazingly. Click on Image for more Rolling Sphere Fountains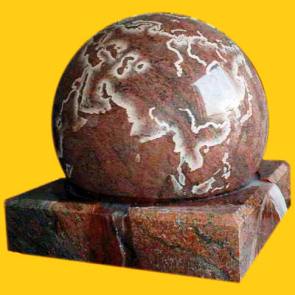 .
Click on image for more hand carved animal statuary, solid marble lion statues, beautiful eagle marble art, hand carved statuary crafted out of solid stone like- Marble, Granite, Travertine Limestone and etc !!!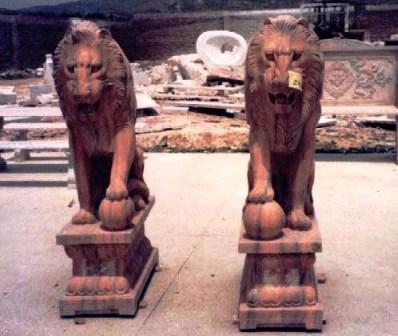 Imagine you have one of this Beautiful Fireplace Mantels -hand carved out of your own design or from our crafted fireplace catalogue. Click on Image for more hand carved Fireplace Mantels !
Museum quality Marble Statuary and Marble Busts hand carved busts from natural stone . We can also carve your own custom bust. Click on Image for more Busts- Statue and Sculptures !
Hand Carved Flower Pots, Carved Stone Planters, Outdoor & Indoor Statuary- Beautiful Marble Art- Click on Image for more Planters .
We can hand carve all kinds of door and window surrounds, gate access in marble and stone Architecture decor. Click on Image for larger view !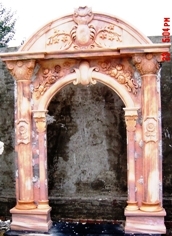 If you looking for Marble Abstract , Granite Abstract, Contemporary Stone carving -We have it all-- Click on Image for more Stone and metal art !
Hand carved marble benches tables and chairs - Click on image for more .
Natural stone Medallions, Tiles and Mosaics - Beautiful Art Patterns and Sizes Available - Click on image for more info !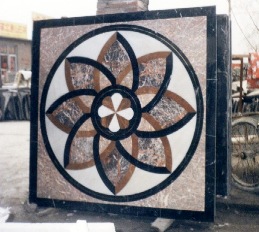 Now we offer cast concrete courtyard Fountains and Statuary-Home and Garden decor ! Click on bellow for more cast wall fountain -Made in California, USA .
Click on Image below for More Sacred , Christian, Religious Statuary -Sacred Hearth Mary Bonded Statue and Jesus Statues .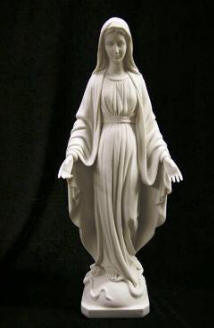 Saint Joseph statue and other Saints and religious statuary sculptures cast in Italy Click on Image for more Saint Statues .
Click for Our Lady Fatima Statues .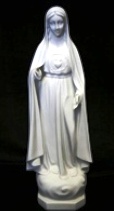 Click below for types and colors of natural stone products used in the carving and stone art industry !!!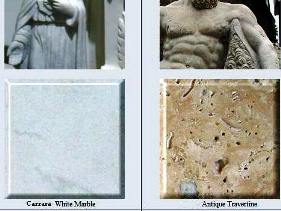 Buy Direct !!!
Made in Italy !
We own Quarries and Copartner with Quarry Owners and Manufacturers Around the Globe - we import full shipping containers of hand carved marble, Stone and hand crafted Granite Rolling Sphere Fountains, Travertine tiles and carvings , Limestone tile, crafts and products directly from around the World .
Ital Art World can provide you the best pricing available whether you are a retailer, designer or contractor looking for unique Museum Quality stone products- items to add to your Showroom, Hotel, Shopping center... or Customer looking for own Home or Garden . Please contact us with any Inquiries, ideas or compare our prices for any stone or bronze. We do Custom work and ship Worldwide .
Made in Italy !
Amfora Company 7145 Watt Ave Ste. 5 North Highlands , CA-95660 USA
Call or email us for any inquiry for marble or granite statues, rolling ball fountains, sculpture design or any decoration idea for your Home, Garden...
Toll free 800 515 1977 Direct 916 505 2722 Fax 916 515 1639 or Email; [email protected]
Click below on Life Size marble Statues picture for more Greek and Roman Statuary Sculptures, Large Warrior and Gods Classical statues Carved from pure Italian Marble Art for Garden and home .
We are one of the Biggest and most reasonable stone, bronze and iron sculptures and statuary companies in US and Europe. We can provide you the best Italian and Greek Quality Marble Statuary- Stone Carving- Click on statue for more hand Carved solid marble Statues and Sculpture inventory .
This statues "Mary w/ child" has been custom carved from solid Carrera marble for nonprofit Hospital in Athens, GA . Here what our customer said- "Just wanted to update you - Folks present at the unveiling of the statue were speechless When they saw it. We had a wonderful time. Thanks, " - Tom Kruer
100's of Large Estate Style Bronze Fountains, Bronze Statues, Bronze Vases, Bronze Animal Fountain, Iron Gazebos, Greek and Roman Pillars Sacred Statues and more-stocked in US . Click below for more Bronze Fountains and Statuary Art.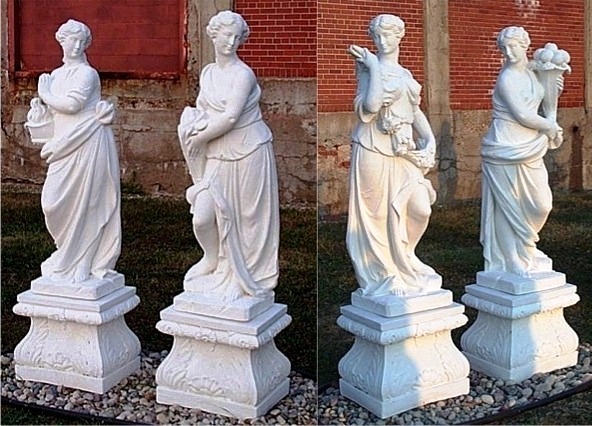 Wholesale Cast stone Statues , Wall and Pedestal Fountains in Italian and Mediterranean Fountain w/ Decor. Click here for more models .
Classical Italian Cast Stone Tiered and Wall Fountains- Click on below Image for Catalogue !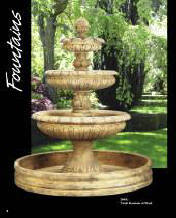 Cast Outdoor Stone Fountain in USA -Click on picture bellow to see more !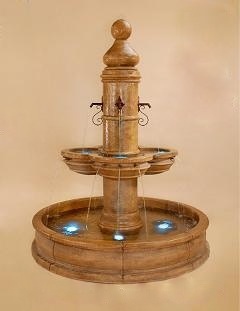 Jesus and Saints Catholic statues , sculptures, Religious statuary - click on image for more Saint Statues and Sacred heart of Christ statue .
Click on image below - for more - Memorial Plagues and Granite Cemetery Monuments Artwork - We can make any custom size model and signage for best quality work and price !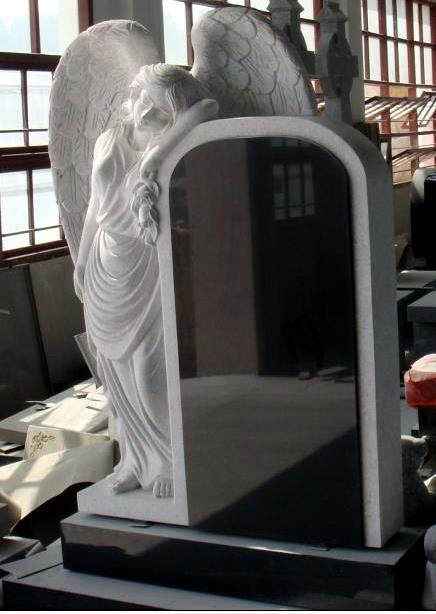 Pieta Statue Cast Marble in Italy 48"h-50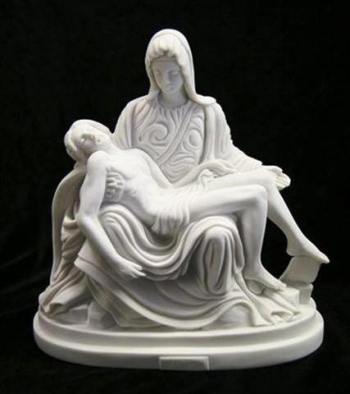 Below are our Cast Stone Benches in different finishes- Click on Image for more Benches Tables , Bird Baths Etc.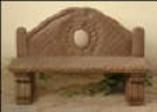 Italian Pizza Ovens -Click on picture below for more !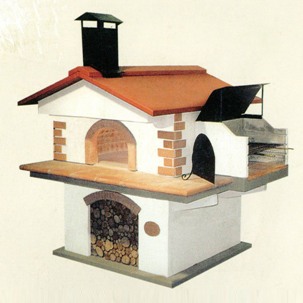 Reproductions of Authentic Greek and Roman Statuary, Statues and Sculptures -Available Inventory of Carved Solid Marble Statues ,Religious Statues Angel Monuments-Fountains, Gazebos, Animal Statues, Kids Statues, Stone Pillars Carving Art and more Classical and Baroque Style Reproductions. Click Four Seasons Statues below for more Statuary &Fountain inventory
Amfora offers Hand Carved Marble offers Hand Carved Marble Gazebos, Greek & Roman style Pillars, Balustrades in Solid hand carved marble or solid hand carved granite. The highest quality garden gazebos to add to your home or yard. Also we have in Bronze or Cast Iron Gazebos and Pillars. Click on image for more Gazebos, Pillars !
Hand Carved Stone Estate Fountains, Outdoor Fountains and Indoor Water Fountains, Garden Fountains, Garden Water Fountains, Large Fountains Marble Fountains, Beautiful Fountains ...for your Home and Garden. Click on Image for more Fountain!
Extra Largest Carved Stone Italian Fountain- Click to see more Large Stone Fountains -Italian Garden Fountains Classical Sculpture Fountain Art.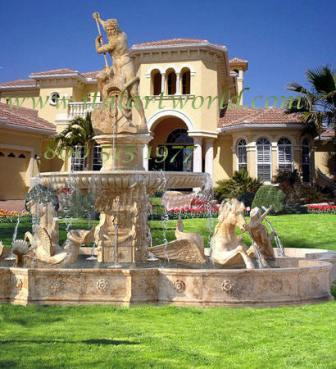 Solid stone - hand carved marble religious Statuary . Click on Grief Angel Statue for more available Statues.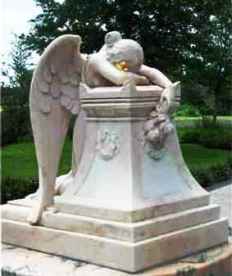 Carved Stone Wall Fountains, Yard & Courtyard Fountains, Outdoor Fountains Statue Fountains...Marble And other Stone products. Click on Lady Wall Fountain for more Art .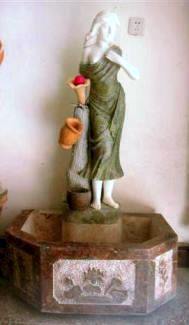 Our Lady of Lourdes statues made in Italy in Bonded marble w/ high quality paint outdoor / indoor statues and religious Art . Click Lourdes Statue for more models and sizes .
Click on Birth of Venus 47' tall Statue-Bonded Carrera Marble for more Aphrodite statue sculpture art .
Click on Image below for Renaissance and Baroque Style Statuary-Classical Greek , Roman Marble Art stocked in US.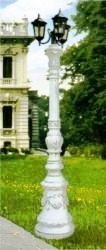 Italian marble Outdoor and Indoor Wall fountains . Click on Image for more wall founta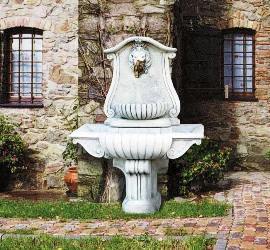 Antique wall fountains and Statuary art - Old Europe style Sandstone , Travertine, Limestone ...and more carved Antique Art. Click on antique stone image for more info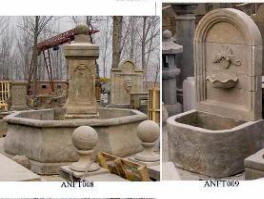 Buy Direct !!!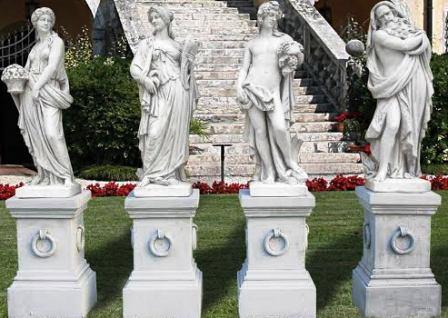 Made in Italy !